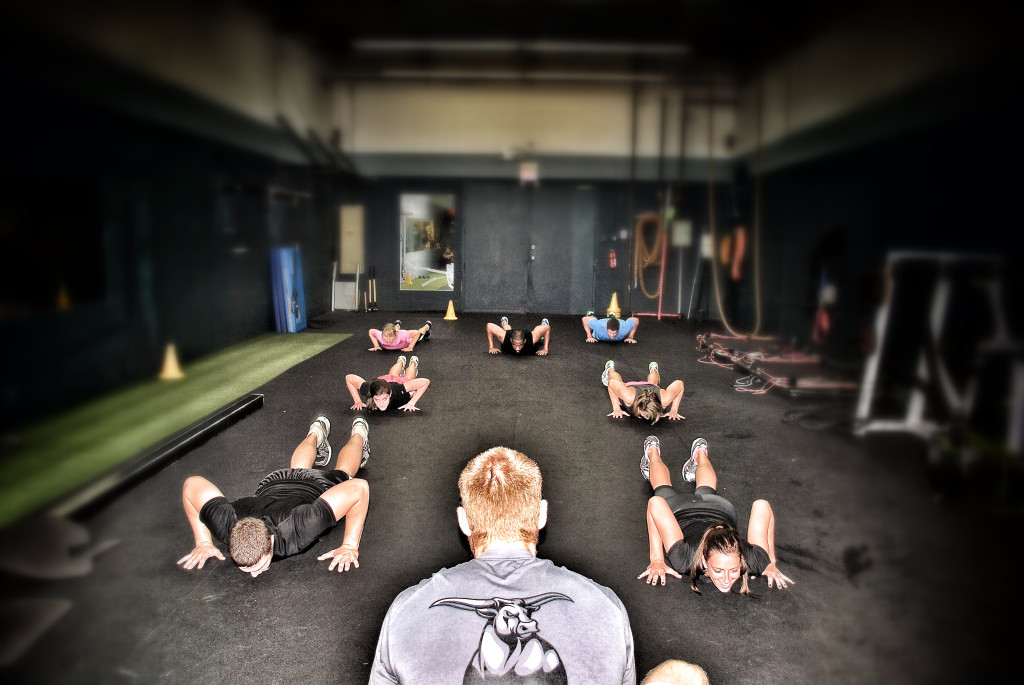 THE DOWNERS GROVE BOOTCAMP
 PROGRAM
THAT HELPS YOU LOSE UP TO 4
 POUNDS…
EACH & EVERY WEEK!
_______________
"It's only been 2 weeks and I've already dropped 8 pounds!"
It's only been 2 weeks and already dropped 8 pounds! Thanks for pushing me. Total Energy Bootcamp has been a great experience.
The workouts are so much fun – there are days I don't want to leave.  Thanks and I look forward to dropping another 8 pounds.
– Alyssa G.
_______________
1 Week FREE Trial – Click Here
To a Downers Grove neighbor ready for the most fun, most powerful workout of your life,
Jim Wnek and JR Kremer here (founders, Total Energy Bootcamp). We created Total Energy for one simple reason.
So many people in our community were all telling us the same thing…
"I want to lose weight, but NOTHING is working.

And everything is so dull & boring! Help!"
And so, we set out to solve this problem – and created Total Energy Bootcamp: a workout so fun you forget you're losing weight and getting in great shape.
Just imagine what it would feel like to look forward to working out (yes, it's possible!). Imagine what it would feel like to finally get the results you've been looking for, because it's EASY and FUN to get your exercise in.
*  No more "dragging yourself" to the gym…
*  No more feeling "drained and out of it" when it comes to exercise & weight loss…
*  And no more doing it by yourself! When you join Total Energy Fitness – you have a trainer who's with you every step of the way. For motivation, encouragement, and support.
Here's a bit more about what's in store for you…
Fitness. On a Whole 'Nother Level.
Never the same workout twice.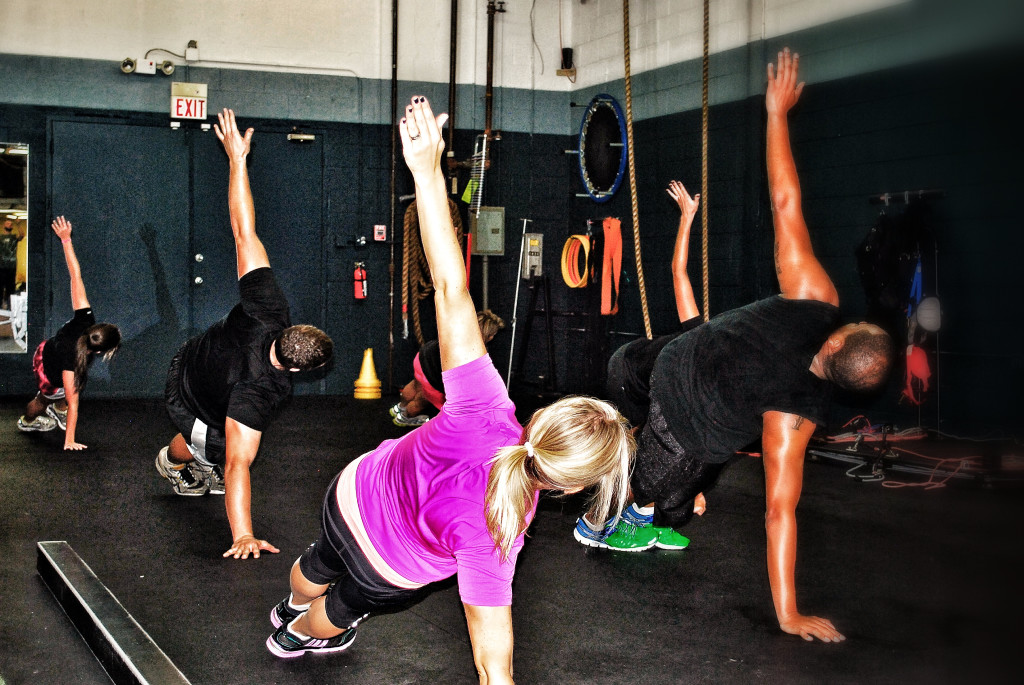 We listened. And what we heard is that repetitive workouts get dull and boring FAST.
That's why you'll never get the same workout twice here. Every time you come, we're going to mix it up to keep you on your feet – and keep your body guessing. That way you never get bored or disinterested.
It's always fun, always alive.
Crazy, fun exercises you've probably 
never even seen before…
We like to get creative with our workouts. That's why you'll be doing tons of fun, crazy exercises involving giant tires… functional activities… and other things that burn TONS of calories, while letting you have a TON of fun.
One of our top goals was to create a super-fun program. I just can't wait for you to see it firsthand.
Lose up to 4 pounds. Each and every week.
Results vary, but most people lose 2-4 pounds in a week with us. Of course, this depends on other things, like what you eat and how often you come. But the good news is we'll help you with that stuff too…
In fact, you'll get our expert nutritional guidance when you join. And this is NOT some boring, hard-to-follow diet. It's simple nutrition tips and tricks you can just mix in with what you regularly eat.
We believe in working with the foods you love, and just tweaking things to make them healthier.
That way you can slim down without feeling like you're giving up on enjoying food (who wants to do that?!).
Gain tons of energy to do
 the things you love in life.
People are amazed when their energy levels start going through the ROOF. Suddenly they have the desire to really be more active. When your body feels good – and you're in great shape – life in general is just more fun and easier.
You'll have energy for all of your daily activities – and then some. Don't be surprised when you give up coffee and sugary foods naturally too. You just won't need them anymore!
Out of all the benefits of our fitness program, this is the one that catches people off guard the most. I feel it's also the most important. After all, isn't the point in slimming down so you can feel better about yourself, and get more out of life?
1 Week FREE Trial – Click Here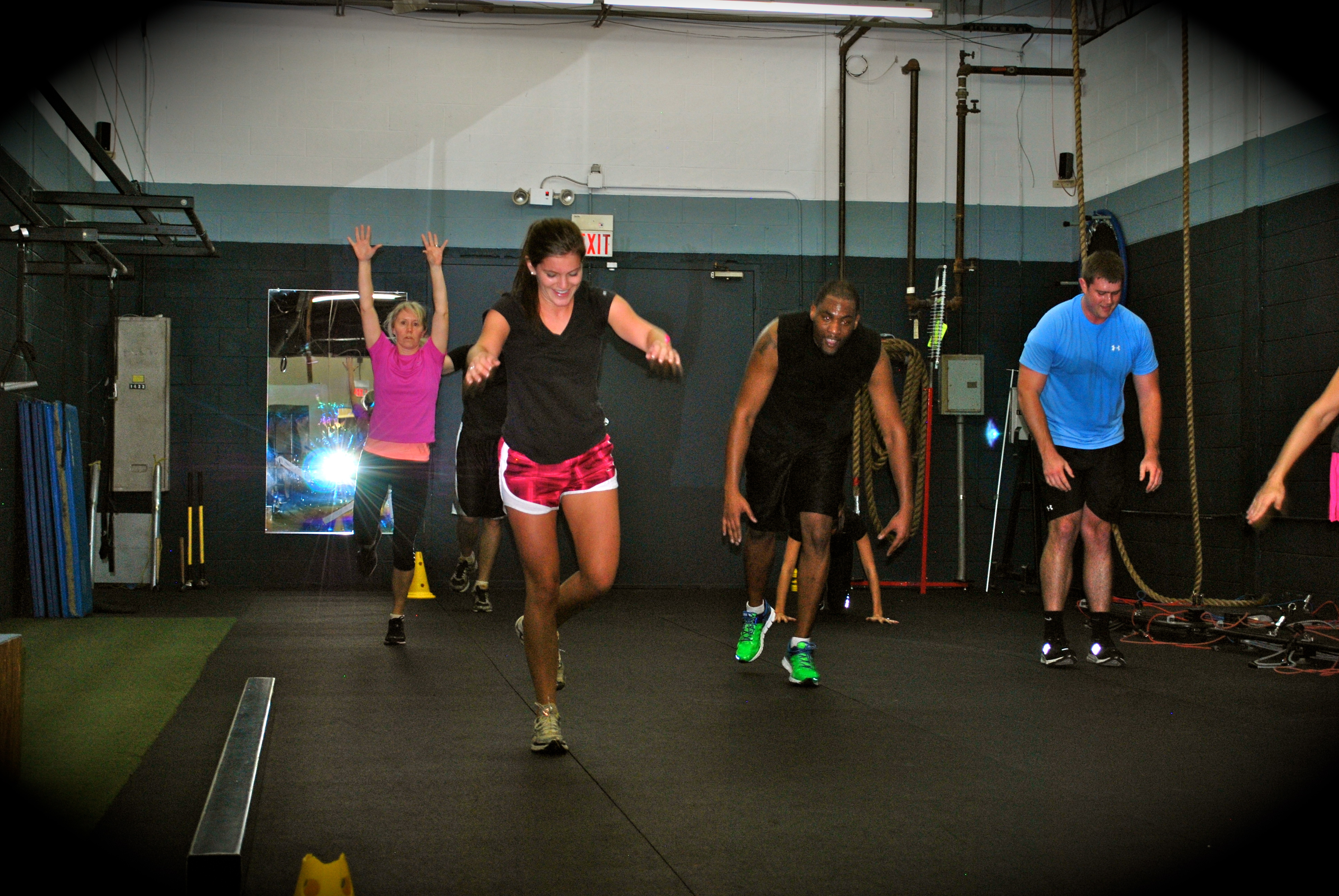 A Total Body Workout… In just 1 hour.
Many personal training programs focus on one part of the body at a time. The trouble with this is if you miss a workout… that part of the body doesn't get any attention that week!
That's why every time you come – you're getting a full-body experience. From head to toe, your body will be invigorated, energized, and feeling AWESOME.
Start losing weight. On auto-pilot.
After just a week or two of our workouts – your metabolism will naturally boost. Combine that with our simple nutrition secrets – and it could go up tremendously.
This means your body will digest & burn through food faster. And it will also start burning through the fat that's already on your body.
Don't be surprised when the number on the scale shrinks and shrinks… even on days that you don't come to workout!
A friendly, NON-intimidating environment.
Some people imagine a successful personal training program as a military-like prison scene where people yell and scream at you all day.
This is NOT how we do things! (I get chills just thinking about that kind of environment!)
In fact, it's the opposite. We'll encourage and motivate you to keep you focused and on track… but you'll NEVER feel pressured or intimidated. It's just fun, fun, fun!
Motivation when you need it.
 Accountability to keep you on track.
We'll keep you pumped up and ready to go. From motivating talks, to inspiring words while you're pushing through those exercises… we've got your back.
It's a community here. Fitness & health are important for the long run, and we'll help you stay motivated and focused the entire time.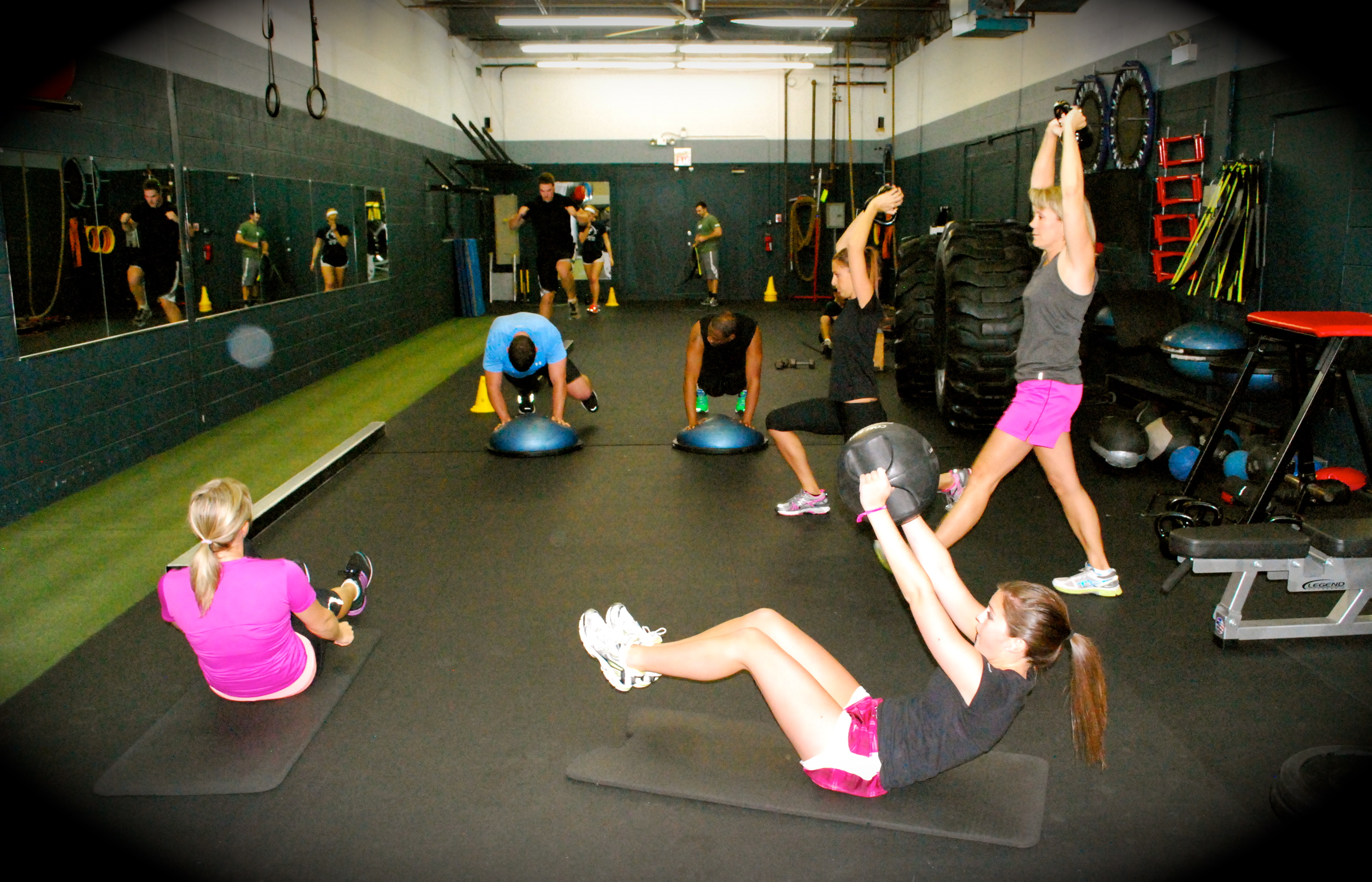 _______________
"Total Energy Personal Training was the best, hardest, most intense, but most exhilarating workout I have ever experienced."
Going into the Total Energy workouts, my goals were simple… to enhance my endurance level, tone my stomach and legs, and find motivation to workout at a higher intensity.
But what I found in my results exceeded my expectations. After only a short period of time I started seeing my body take shape. The trainers were so motivational that I actually wanted to show up and work hard.
Total Energy Program was the best, hardest, most intense, but most exhilarating workout I have ever experienced.
– Meg W.
_______________
"A creative, motivating, and high intensity session."
My experience at Total Energy Fitness was outstanding. They put me through a creative, motivating, and high intensity session while offering plenty of modifications to fit individuals needs.
The facility has the equipment to challenge and improve any area of physical fitness you're looking for. I was very impressed with the overall experience.
– Laura Andrews
_______________
"Hands down, best hour of exercise ever!"
Hands down, the best hour of exercise ever. Fun and challenging! Love the obstacle course – it kicked my butt! Thanks and count me in.
– Dan M.
_______________
"I feel stronger, have more energy, and less stress."
What a great way to improve your fitness, especially if you are starting out from couch potato status. The instructors at Total Energy have only one goal in mind – to improve your overall fitness.
Although after 8 weeks of twice a week sessions I can't yet claim large numerical gains, I feel stronger, have more energy, and less stress. All because I am holding myself accountable to attend the most exhausting one hour session I have ever endured.
I can't thank you guys enough. I can't wait to see what continues to happen over time. What are you waiting for?
– Tim P.
_______________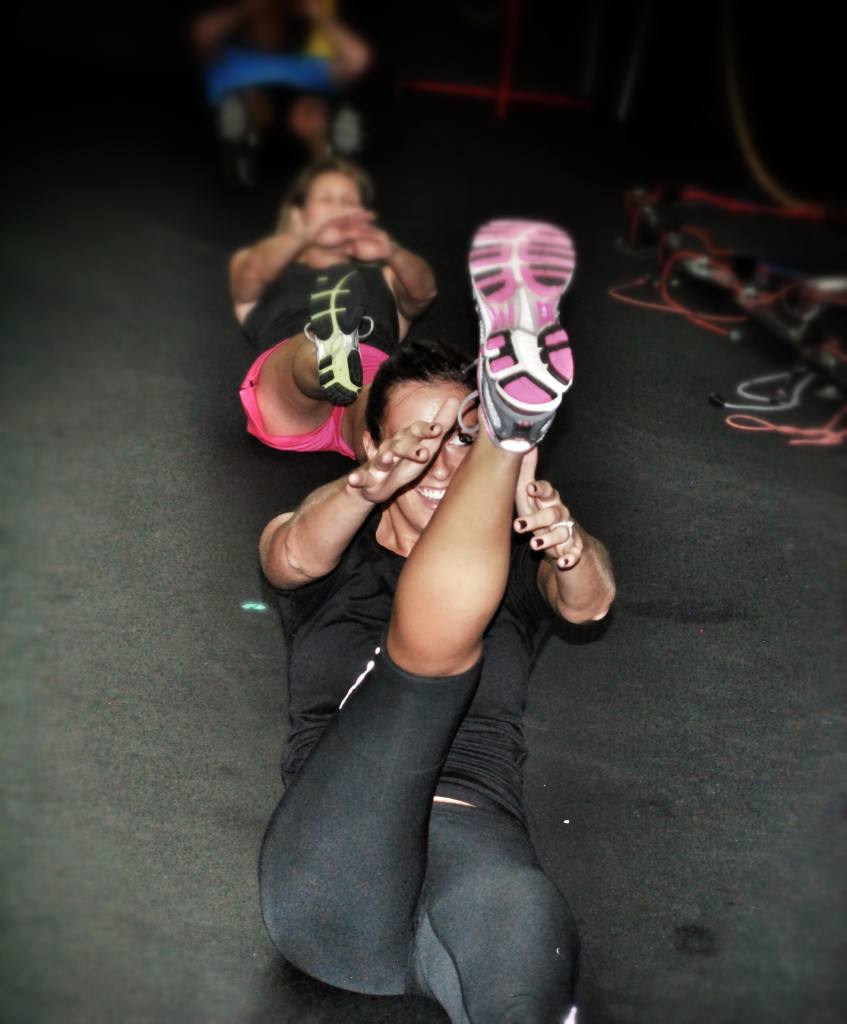 Plus, our workouts are completely
 covered by our 30 Day Unconditional
 100% Money Back Guarantee
We believe in what we're doing here. But we also believe that every program is not right for every person.
So come try out a FREE week.  And if you feel this isn't the right fit – we'll refund you in full.
What do you say? Think it's worth a shot? 😉
1 Week FREE Trial – Click Here
*An important note:
Our personal training programs are new, but are growing very quickly. However, we only have so much space. We don't have an infinite capacity! To make sure you get your spot, give us a call now. We'd hate to see you miss out.